Predecessor agencies' tradition of 100 percent clean audits continues.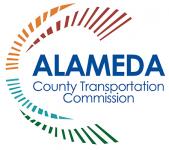 The Alameda County Transportation Commission recently received a clean report on its first audit of consolidated financials since the Alameda CTC was created from the merger of the Alameda County Congestion Management Agency (ACCMA) and the Alameda County Transportation Improvement Authority (ACTIA) in 2010. This clean audit continues the long tradition of ACCMA and ACTIA receiving unqualified opinions from independent auditors.
"The result of this audit is further proof to the taxpayers of Alameda County that the Alameda CTC is an excellent steward of public funds," said Alameda CTC Chair Supervisor Scott Haggerty. "Not only do we keep impeccable financial documents, but we've delivered more than half of the voter-mandated Measure B capital projects in half the anticipated time. This is a public agency that delivers on its promises with the highest levels of accountability."
For more information, read the press release.