A public notice of environmental studies is now available in English, Chinese and Spanish.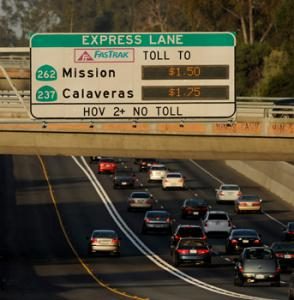 The California Department of Transportation (Caltrans) in cooperation with the Alameda County Transportation Commission (Alameda CTC) proposes to construct a high occupancy vehicle (HOV)/express lane in the northbound direction on Interstate 680 (I-680) from State Route 237 (SR 237) to SR 84 (approximately 15 miles), within Santa Clara and Alameda Counties in and near the cities of Milpitas, Fremont, Pleasanton and the community of Sunol.
HOV lanes are also known as carpool or diamond lanes. Express lanes allow HOV users to travel without a fee, and the excess capacity may be made accessible to low-occupancy vehicles for a fee. The project will require the preparation of environmental studies under both the California Environmental Quality Act and the National Environmental Policy Act.
As part of the planning process, two public scoping meetings were held to solicit comments on the scope of environmental studies being conducted for the project. When and where:
Pleasanton
October 3, 2012
6:30 – 8:30 p.m.
Hearst Elementary School
5301 Case Avenue
Pleasanton, CA  94566

Fremont
October 4, 2012
6:30 – 8:30 p.m.
Chadbourne Elementary School
801 Plymouth Avenue
Fremont, CA  94539
For more information, see the scoping meeting materials and the public notice of preparation for a draft Environmental Impact Report/Environmental Assessment: