Alameda CTC Receives "AAA" Credit Ratings from Fitch Ratings and Standard and Poor's Ratings Services.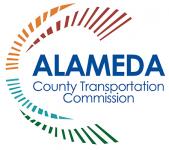 Fitch Ratings and Standard and Poor's Ratings Services have both assigned a AAA rating, the highest-possible rating, to the Alameda County Transportation Commission (Alameda CTC) sales tax. This top rating affirms Alameda CTC's high-quality financial management of Measure B, the county's transportation sales tax measure. This AAA credit rating comes just months after independent auditors and the independent Citizens Watchdog Committee publicly reported Alameda CTC's eleventh consecutive year of 100 percent clean audits and full compliance on the delivery of voter-approved programs and projects funded by Measure B for countywide transportation improvements. The bonds are anticipated to be sold in February and will be paid off within 8 years. Read a press release regarding the bond sale here. 
Alameda CTC is now the first transportation agency of its kind in the state of California with a credit rating of AAA on a sales tax revenue bond issuance from both Fitch Ratings and Standard and Poor's Rating Services. These ratings have the potential to significantly reduce the interest cost over the life of the bonds.
What the AAA credit rating means for Alameda County:
•    Early delivery of transportation projects including the BART Warm Springs Extension, BART Oakland Airport Connector (to open this fall), Route 84 Interchange and I-580 Corridor Improvement projects, including carpool and express lanes.
•    Jobs creation in construction and supporting industries to complete these projects.
•    Expanded transportation choices for fast, safe and reliable travel.
•    Reduced costs for project delivery.
Read the press release.