As counties across the state use Governor Newsom's Pandemic Resilience Roadmap to begin opening, Alameda CTC is focused on immediate steps it can take to address challenges that COVID-19 presents across the County, including to local jurisdictions and transit agencies, our partners in transportation and our communities. Responding proactively to the COVID-19 pandemic has been of the utmost importance for Alameda CTC. That is why we have moved forward to amend our current requirements to more effectively serve people and communities during this time, including ensuring our most vulnerable have access to essential services.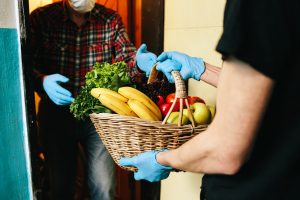 Seniors and people with disabilities
The impact of the COVID-19 pandemic on seniors and people with disabilities has been particularly acute. To be a part of the solution for these vulnerable populations, Alameda CTC has modified its paratransit program implementation guidelines regarding meal delivery. The modification provides cities with the option to use Measure B and BB funds to support operations, administration and transportation services for meal delivery through FY 2020-21, ensuring that food can be transported to seniors and people with disabilities, rather than requiring them to travel and risk potential exposure.
COVID-19 Rapid Response Grant Program
Alameda CTC will be making available $1.125M in local Bicycle and Pedestrian Measure B sales tax funds to deploy a COVID-19 Rapid Response Bicycle and Pedestrian Grant Program to support Alameda County's economic recovery from the impacts of COVID-19 and capitalize on the need for safe space for walking and biking in neighborhoods. Funds for this program are designated for quick-build capital transportation improvement projects that support improved bicycle and pedestrian accessibility to local businesses.
Program goals include:
Create, expand, and enhance bicycle/pedestrian access to local business, restaurants, and employment centers
Support restoration of local economic activity
Promote physical social distancing, enhanced mobility, and safety along transportation corridors to business districts and employment centers
Enhance public health through transportation improvements that mitigate the risk of spread of COVID-19
The program will offer eligible recipients a single, maximum grant award of up to $75,000 for bicycle and pedestrian capital transportation improvements that meet the aforementioned program goals.
Alameda CTC will accept applications for the program through October 31, 2020.
Timely Use of Funds policy
Alameda CTC's Timely Use of Funds policy, which applies to Measure B, Measure BB and Vehicle Registration Fee funds allocated to cities, the county and transit operators will be extended by one year to ensure that no disruption of funding occurs due to the challenges with the pandemic. This extension offers relief to revenue-strapped jurisdictions and transit agencies, allowing them an additional year to draw down their fund balances and strategically manage expenditures through FY 2020-21.
Student Transit Pass Program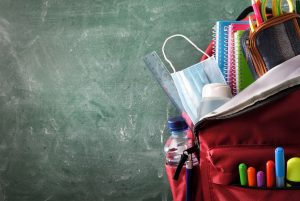 As per Governor Newsom's directive the week of July 13th, the vast majority of schools in the state and all of the schools in Alameda County will start the school year with remote learning only. Currently, engagement in remote learning for the majority of those schools will be for a minimum of four weeks. Despite this, the Student Transit Pass Program (STPP) will continue implementation in all 15 school districts and 91 middle and high schools in Alameda County during the 2020-2021 school year. This will provide access to transit for students if or when school resumes in person, and provide them with transportation options and support families. Over the past three months, the STPP team has coordinated with all returning school districts to debrief on the past school year and to prepare for fall 2020.
In light of COVID-19, and the uncertainties that are presented for the upcoming school year, the STPP team is introducing an online application to ensure that program benefits reach students and families quickly. The STPP team has also coordinated with individual STPP schools on all components of program procedures to ensure students and families can access the program during virtual school orientations and at the beginning of the school year as students study remotely.
Lastly, the STPP team has been working closely with our transit agency partners (Alameda-Contra Costa Transit District, Livermore Amador Valley Transit Authority and Union City Transit) to ensure program implementation is coordinated and seamless for the fall 2020 launch period.