In a letter to Alameda County, Executive Director Arthur L. Dao thanks voters and discusses Alameda CTC's continued efforts to plan, fund and deliver innovative transportation solutions for Alameda County.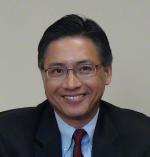 "I would like to express my sincere appreciation for the 66.53 percent voter support received by Measure B1, on the November 6, 2012 ballot.  The Transportation Expenditure Plan—a plan developed with significant public input, and characterized by forward-thinking solutions, economic vitality, environmental sustainability, and a true multimodal approach to transportation in Alameda County—would have been funded if Measure B1 had received 66.67 percent voter support….
"The Alameda CTC will continue to serve the residents and businesses of Alameda County as we plan, fund, and deliver transportation solutions for the future—for local job creation, environmental sustainability, efficiency, and congestion relief."
Read the complete letter here.