The I-880 Interchange Improvements Project (project) aims to improve traffic operations and safety at the I-880/Whipple Road-Industrial Parkway Southwest and I-880/Industrial Parkway West interchanges by improving accessibility and enhancing mobility to the City of Hayward Industrial Technology and Innovation (ITI) Corridor. The project would include interchange on-and off-ramp reconfigurations, modifications and/or replacement of bridge structures, local roadway realignments and restriping, and bicycle and pedestrian improvements in the cities of Hayward and Union City, in Alameda County. The project is currently in the preliminary engineering/environmental phase. Check this web page for updates and upcoming events. For total project cost and phase information, see the project Fact Sheets tab.
Public Meeting: January 2019
The public is invited to attend an upcoming Public Informational Meeting:
Date: Wednesday, January 23, 2019
Time: 6:30-8:30pm
Location: Matt Jimenez Community Center, 28200 Ruus Road, Hayward, CA 94544
Additional "Pop-Up Events" will take place at scheduled intervals. These events enable the project team to connect with the public by staffing a table or booth at existing community events, such as a farmers' market or school function.
Funding Sources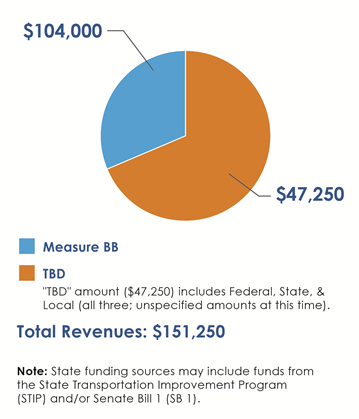 Schedule