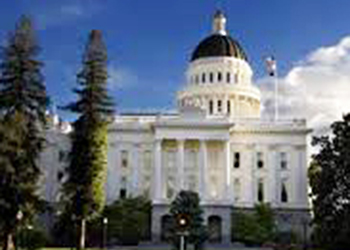 Each year, Alameda CTC adopts a new legislative program that aims to provide direction for its legislative and policy activities for the year. In 2019, the purpose of the legislative program is to establish funding, regulatory and administrative principles to guide legislative advocacy. The program is vital as it allows Alameda CTC to pursue legislative and administrative opportunities that may arise and respond to them in Sacramento and Washington D.C. Further, the program allows Alameda CTC to advance much-needed transportation projects that maintain and improve Alameda County's multimodal system.
The 2019 legislative program is divided into six sections:
Transportation Funding
Project Delivery and Operations
Multimodal Transportation, Land Use and Safety
Climate Change and Technology
Goods Movement
Partnerships
Legislative, policy and funding partnerships throughout the Bay Area and California will be key to the success of the 2019 Legislative Program. Each effort above is supported on a federal, state, regional and local policy level.